LocWork
1. Diversity In Localization. Speech at Summer School For Novice Translators And Interpreters (Riga, Latvia), July 4, 2017 (Link)
Online Presentation:
2. Software Localization Testing, Presentation At Adobe HQ, San Jose. May 18, 2017.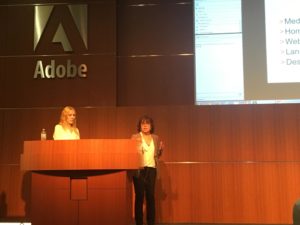 Link to the event page: https://www.meetup.com/IMUG-Silicon-Valley/events/235674465/ 
Video of presentation (via Adobe Connect): https://my.adobeconnect.com/pjds6q1qu5r7/
Online Presentation:
3. Globalization And Localization: Benefits And Challenges. Olga Melnikova, speech at Multidimensional Translation: From Science To Arts Conference, April 21, 2017. Riga, Latvia.
Online Presentation:
4. UTIC-2015. Doing subtitles right: adapting video content for international markets.
5. Translation and Localization Market in the US. Differences from Russian market. Speech at Translation Forum Russia-2015 (http://tconf.com/)
Online Presentation:
6. Presentations for Localization Project Portfolio Class at MIIS, May 2015
6-1: The Association France-Russie-CEI Website Project
Online Presentation:
Recording of 6-1: starts from Minute 9
6-2: Hospital Clowns_Glossary and TM Creation_MT Engine Training
Online Presentation:
6-3: Localizing_Prestashop eCommerce_Site_with_Wordfast
Online Presentation:
Recording of 6-2 and 6-3: starts from 1:05:00 and from 1:19:30
7. Webinar about Translation and Localization Management Program at MIIS (in Russian)