Future Actually Charity Fund
May 14, 2015 admin 0 Comments
I have completed a project for the Future Actually Charity Fund. It included TM and Glossary Creation, CAT Tool Implementation, as well as an MT Engine Training.

Future Actually was established in 2010 by my employer, Russian Translation Company.
The CEO of the company, Timothy Okroev, the Translation Department Lead Anna Dik and the President Mr. Palazhchenko, borrowed best practices from Western companies, including social responsibility. That's why they founded the Future Actually Charity Fund. Its President is Vera Eroknina.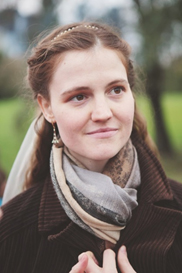 Future Actually is a community of translators and interpreters who do pro bono work for Russian charities that need translations. This fund is a contact point between professional translators/interpreters, on the one hand, and Russian charities in need of translations, on the other hand.
I volunteered for FA for 4 years.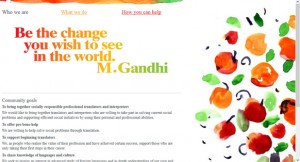 First, I got all the translations done by the members of Future Actually before. We broke them into 7 big groups. My job was to create a TM and a glossary for each of these groups, upload these linguistic assets to a CAT Tool, train the community members to use this CAT tool to continue building TMs and TDs, and train an MT Engine for them. Here are these 7 groups:
Hospital Clowns are professional actors who come to hospitals to cheer up sick children.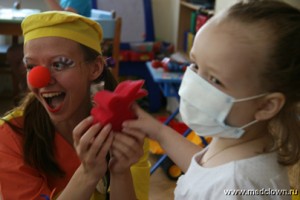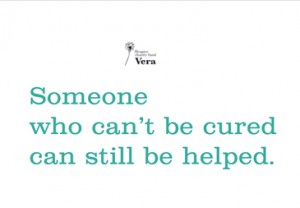 3. Palliative Care Foundation for Russian Children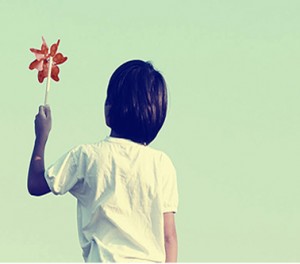 4. Big Change Charity Foundation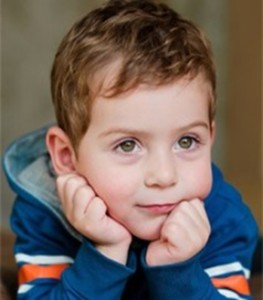 5. Our Children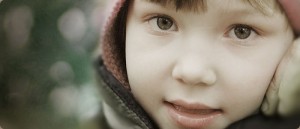 First, I created 7 glossaries. I used the same process as for the KNAX shop to extract monolingual glossaries using memoQ first and then aligning them to build 6 bilingual term bases.
Second, I needed to create TMs. It was the hardest part of the project as I had to do manual alignment. I first uploaded all the parallel documents to Microsoft Translator Hub to do automatic alignment, then I downloaded the aligned files and did manual alignment.
To do automatic alignment, it is also possible to use SDL Trados WinAlign, LiveDocs in memoQ or online tools like YouAlign.
I should give credit to Chun Wen (Jarry) Chen from the MBA program who came up with a brilliant idea to do manual alignment using the Sublime Text, and then put the aligned strings into an Excel file. This is the fastest way to do manual alignment, and it helped me a lot.
I also should give credit to Professor Adam Wooten and his Translation Management Systems class where we learned how to train a MT engine (using Microsoft Translator Hub). I have not had a chance to train a separate MT engine for each group of organizations, due to insufficient number of segments available for training, but I used all the texts available to train the MT engine for all of these organizations. My first three attempts were failures, after the 4th attempt the Bleu score was 14.6, and after the 5th attempt the Bleu score went up to 23.32.
I will work a little more in the future to try to further increase the Bleu score.