About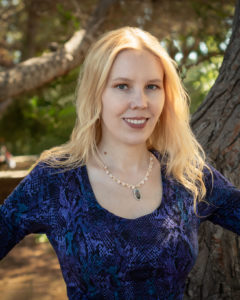 I am now pursuing a graduate degree in Computer Science from Concordia University (Montreal, Canada).
I have vast experience in translation from English and French into Russian. I worked as a freelance translator for seven years, but then I decided to switch to localization and project management. Kind of tired of staying at home all day long. Besides, this field is much more promising in terms of career opportunities than pure translation, especially translation into Russian.
I got my first MA in Teaching French and English and my second MA in Creative Writing and Russian Literature. I started working in 2005 for various vendors, but by 2007 I ended up working for only one called Russian Translation Company. Their clients I worked for included:
— the United Nations
— Gazprom Marketing and Trading Ltd.
— European Federation of Public Service Unions
— International Union of Railways / Russian Railways
— 2018 FIFA World Cup Russian Bid Committee
— Sberbank
— Saint-Petersburg Economic Forum
— London Court of International Arbitration
All these companies and organizations were my loyal clients for several years. One of the projects I am particularly proud of is the translation of the Russian Bid Book and miscellaneous materials (Russia won the right to host the FIFA World Cup 2018 at the end of the day, and I was very happy to be a part of it).
From 2010 to 2012 I also worked as a Russian-French legal interpreter in various Moscow courts.
Besides, since 2010 I have volunteered as a translator and editor for the Future Actually charity, a community of translators and interpreters. My pro bono experience includes translations for Russian hospices and orphanages, teaching English to children from Russian villages as well as editing materials for Hospital Clowns. Since 2015, I have been doing localization work for Future Actually.
In 2012 I moved to the US.
In 2015 I graduated from Middlebury Institute of International Studies at Monterey. I got MA in Translation to Russian, Localization and Project Management.
In 2015 and 2016 I worked as a Localization Project Coordinator at Venga Global, Inc.
From 2016 to 2018 I worked as a Localization Project Manager at Moravia, Inc. (Monterey testing facility).
In fall 2017 I was an Adjunct Professor at Middlebury Institute of International Studies at Monterey. I taught Introduction To CAT Tools.